The FedFed files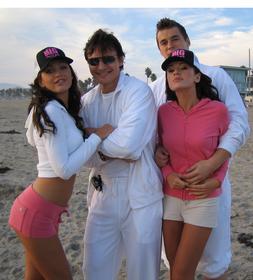 Late last night, Sidearm Delivery posted a very interesting
interview with Fedor Fedorov
that was given to Russian publication Sport Express (original interview source, in Russian, is
here
). The transcript is most compelling for how openly the younger brother of the
recently traded Sergei
talks about his dislike for Anaheim Mighty Ducks GM Brian Burke:
I figured [Sergei being traded] would happen. The fact is that Brian Burke is now the general manager of Anaheim. Let me say that Burke himself, in all the years with Vancouver, did not contribute with my development in this stage of my career. It also seems that he has a preconceived notion of players with the name "Fedorov"...

This is America. Here they show a happy face to the public and pretend to only say good things about each other.
You wouldn't think a guy who has played a
grand total of 18 NHL games
could be controversial, but there it is. At least the pair
aren't singing any more
(I hope).
Kudos to Brushback, who must have a Russian translator in his closet or something as he's quickly becoming 'the source' for these sorts of things.