Nothingness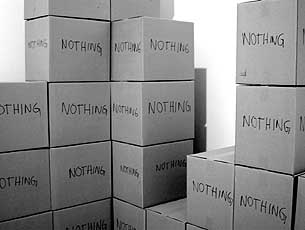 Oh, dear hockey gods, please let something newsworthy happen soon.

S
ure, I'm quiet. So is most of the hockey world. We've entered some sort of a preseason hibernation where the only thing to "report" on is J.P. Dumont and Anson Carter where-will-they-sign rumours.
We feel your pain,
Spector
.
Still, it's a busy week on my end, ramping up for
the college football season
which starts on Saturday, so it's just as well not much is happening in hockey.
There's something great about the cyclical nature of sports, in that you look forward to certain things happening again that you enjoyed the first time around — and I think that's the way I feel about CIS football, the NFL and NHL all starting up. I haven't talked to any of the coaches and players that I spent much of last fall writing about since the Vanier Cup in Hamilton in December, and it's almost like meeting up with old friends and talking sports.
"How's the team? Who are the new guys? What are you looking forward to?"
I guess at its core, there's something very basic there, and we're all looking to answer the same thing: Who will win?
The funny thing is, we won't get that answer until the games are played.
Canadian university sport isn't high on the list in terms of this country's sporting landscape — nowhere near as high as the NCAA in the U.S. — but in some ways that's a blessing: Everyone, from the league officials down to the wide-eyed freshmen, are genuinely interested in interacting with the media and helping promote their sport. Something about that changes as you move up the ladder (and payscale) — which is unfortunate. (That said, I've talked to a ton of accomodating and friendly NHLers in the past.)
The main problem at the pro level maybe simply one of interview fatigue, where players end up answering the same old questions from the same old people far too often.
Speaking of the NHL, well, Yahoo! Sports has opened their
annual fantasy hockey section
, which is always good fun — but we're still a few weeks from any serious hockey pool business. (For me, it seems the key is trying to make sure I don't sign up for
too many
of these things.)
Anyway, those are my thoughts on the lack of thoughts lately. I do know one thing, however: It won't last.
Not with the NHL's preseason starting
less than three weeks from now
.
Can I get an over/under on that Nashville @ Columbus game?