The fallout begins in Philly
The Flyers have waived Nolan Baumgartner, Niko Dimitrakos, and Petr Nedved.


— TSN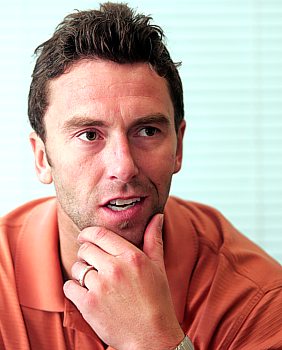 Flyers GM Bob Clarke wasted no time in meting out the punishment for last night's 9-1 loss, although what I expect he's hoping for with these 'demotions' is that any of these three players gets a nibble as they pass through waivers.
There's actually substantial salary involved here, with Nedved ($2.28-million), Baumgartner ($1.2-million) and Dimitrakos ($650,000) combining for more than $4-million, which means if all three do end up playing in the AHL with the Phantoms, Clarke has some room to bring in an additional player or two.
It's all going to be window dressing, because the fact is, the Flyers blueline desperately needs an overhaul and with Derian Hatcher and Mike Rathje pulling in a combined $7-million back there, there's not a ton of room for maneuvering.
The worst part? Hatcher is locked up at $3.5-million until 2009, while Rathje is at that same figure until 2010.
Losing 9-1 might be the least of Clarke's worries.
UPDATE
We finally hear
some voices coming out of Philadelphia
, as Inquirer beat writer Tim Panaccio talks to Clarke:
Clarke then dealt with a quote from center Mike Richards, who said last night about the loss: "Typical Philadelphia Flyers hockey game there. We got behind the eight ball, we had a little bit of pressure on us and we folded."

Clarke responded: "I think when a player says that there is truth to it, players recognize it [when a team folds] before anybody. In the sense, we were lucky our goaltending [Robert Esche] was pretty good, it could have been much worse [than 9-1].

"We'd better identify this problem and fix it; it's not just one or two players."
Very shortly, I think we could be seeing a Joe Thornton-sized deal from Clarke in an attempt to right the ship. (And we know how well that worked out for the Bruins.)