The hockey fight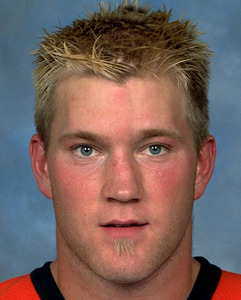 I
'm a bit tardy to the topic du jour, but I imagine that's simply because I wasn't sure there was anything new to contribute to the conversation.
Honestly, I like hockey fights as much as the next guy who grew up watching the juniors throw a few every weekend at the local rink. And the schoolyard conversation on Mondays was always about Paul Kruse or Bob Westerby or Rob Skrlac and their latest exploits more than it was ever about a nice goal or a great save...
"Who fought who? Who won? Wasn't that great — and, hey, did you see the replay?"
It's funny now looking back, realizing these were 18-year-old kids from tiny backwater towns who were trading blows in front of 5,000+ mostly grown men and women, all of whom would stand, cheer and embrace hockey's code.
Todd Fedoruk had his nose broken seven times while he was still a teenager. Drafted as a 15-year-old from a small town in northern Alberta, he was fighting at 16 with the Kelowna Rockets — and he's still fighting now.
And here's the question: Should he be?
Fedoruk has had at least seven titanium plates implanted into his face in the past three years — and has 10 in total, one of which was added courtesy of Colton Orr last week.
And while it's true Fedoruk's now 28 years old, a big boy capable of taking care of himself, one thing's unequivocally clear: As long as he can scrap,
he will
.
"When I look back on it, I should have stopped fighting and let my face fully heal," Fedoruk said. "But when you're a fighter, you fight."

It's easy to say he simply shouldn't fight, even if that means a return to life in the minors, where endless bus rides and a tenth the salary are the norm. But I know, and you do, too, why that won't happen. Every Canadian kid, whether he be Merritt's Paul Kruse or Redwater's Todd Fedoruk or any of the other hundreds who drop the gloves, wants to be in 'The Show' — and if titanium plates are your ticket to stay there, you punch it (or get it punched, as it were) and come back for more.
Like I said, I like hockey fights. But I also
like Todd Fedoruk
— and, if pressed, I honestly couldn't offer his six-year-old a good explanation as to why his father's lot in life was sitting on the end of an NHL bench and getting the crap kicked out of him every so often.
Is any paycheque worth that? And what sort of game do we have where the extracurricular sideshows clung to so dearly end with a man's life irreparably damaged in the aftermath?
Make no mistake, there are long-term repercussions for the kind of beatings many of these guys are taking at the hands of the new brand of super-goons like 6-foot-7, 270-pound
Derek Boogaard
, and for any of us to defend those as the hazards of doing business in the NHL for something as ridiculously inane as 'The Code' simply doesn't wash.
This isn't the schoolyard anymore. And the idea of retribution keeping players in check should have gone out the window
March 8, 2004
.
Labels: Fedoruk