Garth Snow's on the board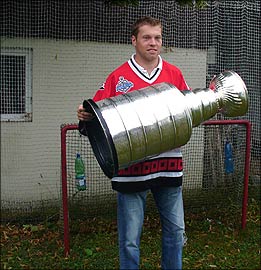 Josef found what clogged the eavestrough.

..........................



Hey, whaddaya know? Here's
a signing by the New York Islanders
that I fully endorse (and one that gives me a good excuse to link to Garth Snow's off-ice hijinks, a goofy picture of Charles Wang and a classic Simpsons clip).
As an aside, I do know that Vasicek is pretty close with Radek Martinek, which may be part of the reason he took a paycut to play with the Isles.