AHL Game 7
Syracuse @ Toronto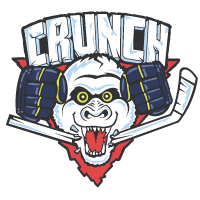 There's a ridiculous amount of good hockey being played these days.
Today's lineup, for instance:
World championships in Halifax/Quebec
NHL conference finals, Game 3, Detroit at Dallas
OHL final, Game 7, Belleville at
Kitchener
AHL second round, Game 7, Syracuse at Toronto
It's not every day there's a Game 7 in your backyard, so I'm heading over to Ricoh Coliseum here in a few hours to see the Crunch take on the Marlies (Blue Jackets affiliate v. Maple Leafs affiliate).
I'm afraid I'm not that well-versed in the lineups here, but I have heard about Syracuse's 5-foot-8 netminder
Karl Goehring
, who's had a good playoffs with a .922 save percentage.
Marlies roster
Crunch roster
Players to watch are mostly on the Syracuse side, with future NHLers like Derick Brassard, Joakim Lindstrom and Clay Wilson chipping in. Both teams are pretty heavy on AHL veterans.
If you're in Toronto, this is the only playoff hockey in town and might be worth getting out to see. If you've got Leafs TV and feel like tuning it in, it's there, too.
UPDATE
Finally a good turnout for an AHL game I've gone to in this city, with 4,753 announced as being in the seats, and the team
won a tight 3-2 game
over a pretty talented Syracuse squad.
There was quite a good media contingent out for this one, most of whom were sitting in the seats. And Scott Clemmensen and another unidentified Marlie were sitting behind us at a restaurant afterwards.
Up next, either Rockford or Chicago, depending on what happens in Game 7 in that one.
.